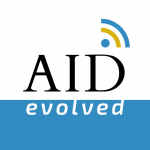 Join us in conversation with Rebecca Distler, Strategist for AI, Data, and Digital Health at the Patrick J. McGovern Foundation. She shares the trials and tribulations of a decade spent funding and fund-raising for innovations in global health – and how she's working to change the game, from supporting the Gates Grand Challenges initiatives through her work at the Foundation to advance digital health equity. In this far-ranging conversation, we touch on ethical AI, private venture capital vs. public funds, and even the New York City Ballet.
Rebecca's prior work includes advising on digital ID for COVID-19 vaccination and testing, leading a $3M+ portfolio of AI and digital ID for health projects, and supporting the launch of government partnerships to fund and advance early stage technology and R&D in global health. Rebecca holds a Masters in Health Policy and Global Health from the Yale School of Public Health and a BA in Political Science from Yale University. She is a Term Member at the Council on Foreign Relations, a World Economic Forum Global Shaper, and was selected as a Forbes Ignite Impact Fellow, AI XPRIZE Semi-Finalist, and Gavi INFUSE Pacesetter.
The Patrick J. McGovern Foundation is a 21st century philanthropy committed to bridging the frontiers of artificial intelligence, data science, and social impact.
Note: This interview is about the personal experiences and perspectives of Rebecca Distler. Nothing said in this interview should be construed as the position of the Patrick J. McGovern Foundation, the Bill and Melinda Gates Foundation, or any of their affiliates.
This episode is sponsored by idealist.org. Sign up to start posting jobs today on the number one job board for the social impact sector. Go to idealist.org/aid to get a credit for one free 30-day job listing.
Show Notes
Similar Episodes
If you enjoyed hearing about Rebecca's experiences funding digital health, you might enjoy hearing from these other donors.
Excerpt
This is an automatically generated transcript from the full interview. Like humans, machines aren't perfect, so there may be some inaccurate or amusing transcription errors.
Rowena: thank you for joining me on this podcast about Aid, Evolved and new ways of delivering aid more effectively. But even from the coaxing and cajoling I did to get you on the show, you said something about aid, and your relationship with aid. Can you share that with me again?
Rebecca: I can. And, you know, I remember this conversation very vividly. Rowena you and I hopped on a call before this just to meet each other for the first time.
And I think the thing that I said to you, perhaps even verbatim, was, you know, thank you so much for inviting me on this. The show. I've listened to some of the shows. They're really excellent.
When I look at my career, though, I don't think I've ever worked in aid.
Rowena: …That was definitely an "oh shit" moment on my part.
Rebecca: (Laughs)
Rowena: Please elaborate?
Rebecca: It was interesting because it really wasn't until that that moment that I that I, you know, I stopped to consider like, you know, consider this. And I think for for me personally, the way that I've approached my career and I think this this perhaps goes back to some of how I got into this, which came from this, you know, individual exploration of nutrition to understanding the broader or to recognizing that there was a broader system to wanting to solve system level challenges. I've never considered any of the work I've done. Ed, It has not been about me providing aid to someone else or to kind of come in and set an agenda.
All of the work I've done has been around facilitation and partnership and collaboration and diplomacy and where and how, like where and how can I use the resources that I have in hand to support you in doing your work and solving the challenges that you sit closest to? And
Rebecca: From the beginning of my career, it's always been around, how can I facilitate, connect, collaborate, co-create that this work in particularly, I think from a funding perspective, it's really around how do I, how do I help move strategic capital that resources the teams and the leaders who are leading on this work and what can I learn from them and how can I support them on that journey? And I think that's why we as an organization always do so much work up front to understand the problem and the partners who are working on it. We really try to work to embody that trust based philanthropic approach.