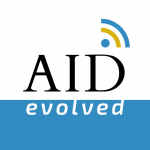 Karl Brown spent 8 years at the Rockefeller Foundation, investing across multiple domains, including pandemic response, digital health, health systems, and youth unemployment, before he joined ThoughtWorks as the Director of Technology for the Office of Social Change Initiatives.
In this episode, Karl shares his experiences working in the donor community, from his unexpected entry into the field, to strengthening pandemic response in the Mekong basin, and even building open source communities with OpenMRS.
Along the way, we learn about the heavy responsibility that grant officers bear, how the Rockefeller Foundation thinks about catalytic funding, the value of honesty from grantees, and how donors can sometimes act like "herd animals". If you're interested in hearing a first-hand account of the work and decisions made by one grant officer in digital health, you'll enjoy Karl's reflections on his time at Rockefeller.
Show Notes