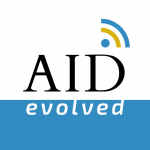 Dr. Yahel Ben-David has spent most of his career bringing low-cost internet to resource-constrained communities from the Indian Himalayas to California's Central Valley. He is CEO of Further Reach, Executive Director of De Novo Group, Founder of AirJaldi, Founder of the Tibetan Technology Center, and Founder of Xpert group (acquired by Zootec).
In this episode, we trace Dr. Ben-David's life from his early years fighting in Lebanon with the Israeli army; how he unexpectedly fell in love with the Indian Himalayas and then worked to bring internet to the Tibetan government in exile; and his current efforts to bring low-cost broadband to rural California. Along the way we talk about the perils and pitfalls of technological imperialism (even for something as foundational as internet access), the fine line between academia and practice, and the stresses created by a windfall of grant funding.
Yahel holds a doctoral degree in Electrical Engineering and Computer Science from the University of California at Berkeley, and continues his affiliation with Berkeley's TIER (Technology and Infrastructure for Emerging Regions) research group. As the executive director of De Novo Group, Dr. Ben-David manages multi-million dollar projects which bring together world-renowned ICTD (Information and Communication Technologies for Development) researchers, and practitioners dedicated to bridging the digital divide and harnessing technology to increase civil liberties.
Show Notes
Further Reach is Yahel's latest creation. The mission of this organization is to bring connectivity to rural Northern California.
AirJaldi Networks is a class A Internet Service Provider (ISP) that provides low-cost broadband connectivity to rural areas of Northern India. This is one of the two organizations Yahel founded during his time in Dharamshala.
The Tibetan Technology Center is a Tibetan IT firm providing a variety of IT services to the Tibetan community. This is the other of the two organizations Yahel founded during his time in Dharamshala.
Start-Up Nation: The Story of Israel's Economic Miracle: Before diving into development, Yahel founded a successful cybersecurity company in Israel, a place he describes as the Start-Up Nation. He recommends this book to anyone working with Israelis to learn about the remarkable momentum in Israel's technology sector at the time.
Silicon Wadi is the slang term Yahel used to refer to the high-tech hotbed of Israel.
De Novo Group is an organization spun out of the University of California in Berkeley. Its mission is to translate cutting-edge research into applicable solutions that address the needs of communities in developing regions
The Tibetan Government in Exile: Yahel first came to Dharamshala on the request of a friend, in order to assist the Dalai Lama and the Central Tibetan Administration (known as the Tibetan government in exile) in securing internet access.
Tibet: A Profile This overview from BBC news highlights the controversy that surrounds the Tibetan territory.Wireless Internet Service Provider (WISP): Both AirJaldi and Further Reach are examples of WISPs. WISPs deploy wireless networking equipment – often using modified commercial routers – in order to expand the coverage of the internet to locations beyond the reach of cable or DSL.