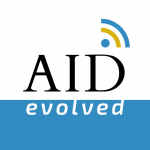 Gerry Douglas is known for many things: for founding Baobab Health Trust in Malawi, for his work as the Director of the Center for Health Informatics for the Underserved at the University of Pittsburgh, and most recently as the founder of the Global Health Informatics Institute (GHII) in Lilongwe, Malawi. Anyone working in digital health in Malawi has likely worked with Gerry, or with an organization he founded, or with a student he helped to train.
In this episode of Aid, Evolved, we uncover the little-known story of Gerry's career before he went to Malawi or started Baobab. We talk through the early years of Baobab and the many technical and financial risks involved. And we hear what inspired Gerry to do it all again with the recent creation of GHII. Along the way, we discuss hardware prototyping using parts from eBay, the next generation of social enterprises Gerry hopes to launch, and the one thing Gerry would do differently if he had it all to do over again.
To find out more about Gerry's latest work with GHII, visit https://www.ghii.org.
Show Notes