What does it take to disrupt traditional ways of fighting poverty, delivering aid, and providing healthcare in Africa?
This is a podcast about social entrepreneurs, impact investors, and activists. It's about how we go from an idea to demonstrating impact, raising funds, and creating sustainable social enterprises. From these conversations, we'll share their first-hand, authentic experience of the hard work of making change. We'll talk through how innovations are born, how they grow, how they become mainstream and/or how they fade away. We'll hear how inspiration strikes, how products are designed, and how organizations are built. We'll look at the broader ecosystem of markets, policies, and history that shapes which efforts fail, and which succeeds. And we'll talk to a variety of funders, from big aid to venture capital, about how money flows to support such efforts.
For anyone looking for a better way to do good, explore the strategies and tools successful innovators are applying to make change that lasts.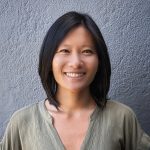 Hello! My name is Rowena and I'll be your host.
I've dedicated my career to deploying technologies, building organizations, and conducting research in this space. I lead the technology arm of a private foundation supporting innovations in global health and am building a network of HealthTech innovators in Africa with support from a social enterprise. I've led the global technology efforts of an international nonprofit of 45 country offices and been a C-Suite executive of a health technology company active in 130 countries. I've worked in over 18 countries around the world, primarily in Sub-Saharan Africa.
Through these conversations I hope to raise the voices of high-impact changemakers, shine a light on ecosystem failures, and build empathy between the stakeholders in this industry. While I'm at it, I hope I can share with you a few fun stories, epic failures, and creative paths to success that might inspire your work. Have an idea for the show? Let me know.
The views expressed on this website and in the podcast are my own. They do not reflect the position of any of the organizations I've currently or previously worked with.