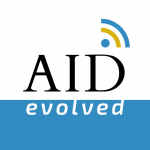 Welcome to Season 3 of Aid Evolved, where we dig into the world of donors and investors in digital health.
For those of you joining us for the first time, this is a podcast that looks at new ways to deliver aid. How do we fight poverty or improve healthcare systems a little bit better, or at least a little differently, than we have been doing for the past 50 years? How do we take advantage of some of the innovations and technologies that have taken over the world in the past 20 years?
The way we answer these questions is by digging into the stories of individuals: the innovators, the entrepreneurs, the activists, the idealists, the investors – the people that form a technology ecosystem.
I'm your host, Rowena Luk, and I've spent my entire life in the space of digital health / healthtech, building products, organizations and ecosystems. I've been a founder, a funder, and a maker, with first-hand experience deploying digital health programs in over 18 low- and middle-income economies. But this podcast is an independent effort. This podcast is my space to tell the real life stories of the people and the personalities that are fighting to make change.
In our first season, we spoke with a broad cross-section of people working, living and breathing in the global digital health space. In season two, we dived into the work of founders and innovators working in Africa for Africa.
Today we're launching Season 3, where we take a peek into the intimidating world of donors and investors in digital health. I've thought about these guys, the ones that write the cheques, as the secret puppet masters behind everything else that happens. The ones who decide "go or no go" for any given program. But what's it like to walk a mile in their shoes? What are the ties that bind them? How are their actions and decisions restricted, be it by Congress or by a board of directors, by tax authorities, by personalities or public relations? And how does their vision of change fit into the particular kind of financing institutions that exist in the story of innovation in the next couple of weeks?
We'll peer inside the day-to-day lives of public and private funders, including big aid, foundations, development finance institutions, and private investors.
Catch episodes as they air, by subscribing to Aid, Evolved on Apple Podcasts, Spotify, or wherever you get your podcasts.