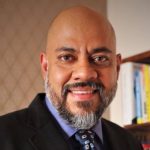 After rising to the top of the global consulting industry, Rahul Mullick joined the Gates Foundation to oversee some of their most ambitious work in digital and technology. Today we look back on what Rahul learned and how his investment strategy evolved in the 7 years he spent with the Gates Foundation.
We discuss Rahul's ground-breaking work to tackle tuberculosis (TB) in India, the country with the highest TB burden in the world. This resulted in the development of the largest TB platform in India providing continuity of care to patients across public and private hospitals. We also dive into Rahul's effort to combat malnutrition in India, which houses a third of the world's malnourished children, and his role in equipping hundreds of thousands of India's community-based nutrition workers with a smartphone app. Rahul shares the pressure, challenges, and opportunity that come with scaling to one of the largest health worker programs in the world. Reflecting on what he's learned, he shares how his investment strategy has evolved over the years from investing in specific technology products towards building a digital innovation ecosystem for India.
Show Notes
Similar Episodes
If you enjoyed hearing from Rahul, you might also enjoy our chat with Karl Brown about his efforts to provide catalytic funding through the Rockefeller Foundation.