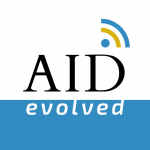 Today I pull together some of the conversations in 2021 that really made my head spin.
I clicked 'record' on the first episode of Aid, Evolved just over a year ago. My goal was to tell the stories of people working at the intersection of technology, poverty, and health. I've poked and prodded 28 people from many different walks of the aid sector: funders, innovators, non-profit founders, health systems leaders, government administrators – you name it. We've grappled with the situation of healthcare systems in low- and middle-income countries across Africa and Asia. Together we've shared our hopes and struggles in applying technology to make such systems work a bit better.
As we wrap up 2021, let me share with you some of the things I've learned about the aid industry. Who are the actors, and what are the strengths and limitations of each actor? One question in particular I grapple with: every aid organization and donor emphasizes the importance of working with and investing in the people in the communities we serve. But why is it so hard to get investment as a local organization in Africa or Asia – and why is it so hard to give it?
Featured Episodes
The following interviews are featured in this 2021 recap: