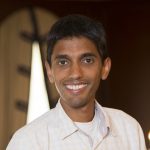 Rikin Gandhi reverse-emigrated to India to join a bio-diesel startup – which went under the week that he landed in the country. After that, he cold-emailed Microsoft Research to get a job. Three years later, he took the findings from his research to start a non-profit named Digital Green. Today, Digital Green is a leading organization which empowers smallholder farmers to lift themselves out of poverty by harnessing the collective power of technology and grassroots-level partnerships. To date, it has reached over 2.3 million farmers in 18 countries across South Asia and Africa. It is known for popularizing an innovative, bottom-up approach for farmers to record and share their own videos and agricultural best practices.
In our conversation, Rikin walks us through the ups and downs of his tumultuous journey in setting up a non-profit. He shares how they managed with zero cashflow in their first year, and what has and has not worked in collaborating with other development partners. He gives us a window into the culture of fearless experimentation which continues to infuse Digital Green today despite its scale and adoption.
To find out more, access the show notes at https://AidEvolved.com.
Let us know what you think of this episode on Twitter (@AidEvolved) or by email (hello@AidEvolved.com)
Show Notes