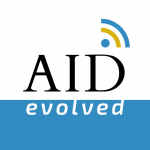 Dr. Eric Brewer is a remarkable man. He founded a company that made it to the NASDAQ-100 within 4 years. He shaped the backbone of the modern day web. He's gained, and lost, a billion dollars. He is professor emeritus at UC Berkeley, Google Fellow, and VP of Infrastructure.
Today we speak with Eric about his efforts to harness technology research to serve the world's poorest. Eric created and ran the Technology and Infrastructure for Emerging Regions (TIER) research group at UC Berkeley co-hosted with Intel Research from 2003 to 2008. In doing so, he lay the foundation for a new kind of computer science research: ICTD (information and communication technologies for development).
Anyone working in the aid sector knows that the 'holy grail' of our work is successfully handing an intervention off to local government to scale and sustain. Eric did this successfully when he worked with President Clinton to create USA.gov. We also take the time in this conversation to find out how he won President Clinton's attention and support for this effort, and the role he played to ensure this resource continues to be available to the American people today.
If you're an ICTD researcher looking to understand how this field was born, or you're an ICTD practitioner looking to transfer a system to government, you'll enjoy this glimpse into Eric's world.
Show Notes