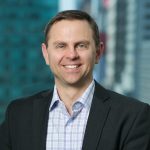 The Global Health Investment Fund (GHIF) was a "first-of-its-kind" investment product, created in 2012 through the surprising alliance of the Gates Foundation and JP Morgan Chase. Its supporters include a stellar cast of characters such as Grand Challenges Canada, AXA Investment Managers the development finance institution of both Germany and the World Bank, GSK, Merck, and Pfizer. Its mission is two-fold: generating attractive financial returns to its investors, and improving/saving lives for millions in low- and middle-income populations. This is accomplished by providing late-stage financing for innovative drugs, vaccines and diagnostics, and working with companies to introduce the products globally. The new AXA IM Global Health Fund is expanding the model with a larger fund and wider mandate that includes both communicable and non-communicable conditions.
In this episode, we'll touch on:
The kinds of global health innovations Curt financed through GHIF
Curt's guidance for innovators seeking growth capital
Lessons learned for emerging fund managers
Curt's call to action for the global health community to ensure life-saving products are effectively delivered to communities as far as the last mile
This conversation was recorded live at the IFC Global Private Health Conference 2023 in Cape Town, February 2023. IFC is a development finance institution and the private sector arm of the World Bank Group.
Show Notes
Similar Episodes
If you enjoyed this window into the world of impact investing and private sector financing, you might enjoy these related episodes: