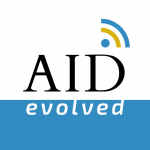 Derek Treatman is a Senior Director of Technology Solutions at Vital Wave, where he supports governments and nonprofits in low-resource countries to use readily-available technologies to improve health services.
In this episode, we hear about the risks, perseverance and creativity with which Derek pursued and ultimately landed in the career of his dreams. We trace his journey from college graduate through the various twists and turns of life across four continents, in order to break into the challenging sector of digital health and development. Through it all, we also touch on the role of language in opening doors and fostering communication across countries, cultures, and partners.
Show Notes
Vital Wave – Where Derek works to support governments and non-profits to implement major initiatives to improve health services
Indoor Residual Spraying (IRS) – An example of the kind of intervention that Derek facilitates with information technology, IRS is a method for killing mosquitoes to reduce the incidence of malaria transmission in a household
The Digital Solutions for Malaria Elimination Community of Practice (DSME) – The community of practitioners that Derek hosts every month to share digital tools and lessons learned in country-led efforts to eliminate malaria
OpenVISTA – The electronic medical record system (EMR) that Derek was exploring when he went to Panama. Drawn from the US Veteran Health Administration's VistA EMR, some experts believe OpenVISTA is the most widely deployed Open Source EMR in the world.
Institut Bourguiba des Langues Vivantes (The Bourguiba Institute of Modern Languages) – The language school in Tunis where Derek learned Arabic
Karl Brown from The Rockefeller Foundation – The fellow who connected Derek to Dimagi
Dimagi – The social enterprise where Derek worked to build and deploy mobile applications for maternal health counseling in India
USAID's Development Innovation Ventures – The funding mechanism by which Derek and Dimagi were able to provide mobile apps to support maternal health counseling in India
Mount Sinai Hospital – Where Derek worked upon his return to New York
The Ultimate Swatting – Derek recommends this episode of the podcast Flash Forward, which plays out the futuristic scenario of: what would happen if we completely eliminated mosquitoes from life on earth?
Robert Gongora – Derek's shoutout goes to Dr. Gongora at the Ministry of Health and Child Care in Zimbabwe, who was recently promoted to Deputy Director of Health Informatics and Telemedicine. Dr. Gongora has worked tirelessly to support the rollout of electronic health records in Zimbabwe.