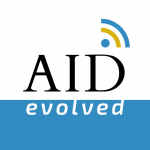 Sean Blaschke joins us from UNICEF's Technology for Development (T4D) program for Eastern and Southern Africa. Sean has spent over fifteen years working on the convergence of technology and development in West, Central and Eastern Africa, advising government and development partners on health systems strengthening, health information systems, and national digital health programs.
Mr. Blaschke led UNICEF support, in collaboration with WHO, to develop the Ugandan MoH's eHealth Strategy, Policy, and M&E Frameworks, as well as coordinated UNICEF's support to the national scale-up of eHMIS (DHIS2 & mTrac), FamilyConnect and the iHRIS Community Health Worker module. During the Ebola outbreak in West Africa, he led the development and deployment of the mHero mobile application to improve communications with Frontline Health Workers and which now serves as the national eIDSR platform. Mr. Blaschke also played a key role in designing digital health interventions in a range of countries including Botswana, Burundi, Kenya, Malawi, Rwanda, Somalia, Tanzania, Zambia and Zimbabwe, and contributed to key global tools including WHO's Guidelines for Digital Health, the WHO Digital Implementation Investment Guide, the MAPS toolkit, and the Principles of Digital Development. Mr. Blaschke currently serves as UNICEF's Eastern and Southern Africa Regional Office Technology for Development Business Analyst.
In this episode of Aid, Evolved, we hear from Sean the story of how he and a small team relocated from UNICEF's headquarters in New York to start its first Technology for Development (T4D) unit based out of a country office in Kampala, Uganda. Sean shares some of the initial struggles and early failures, the lessons learned, and the long journey needed to take a more holistic approach to building sustainable technology systems.
More information on UNICEF's work on T4D in Uganda can be found in this case study.
Show Notes
Corporate Social Responsibility (CSR) is the practice of private sector businesses supporting social or environmental causes, through financial, material, voluntary, or other resources. CSR is typically seen as separate from core business activities. As Sean discusses the financial sustainability of digital health interventions, he mentions that while CSR is one avenue for support, health interventions can at times also support core business operations.
Community Vulnerability Survey (CVS) was one of the early interventions Sean spearheaded in Uganda
District Health Information Software 2 (DHIS2) is an Open Source software tool used to collect and report on population-level health data
The Digital Impact Alliance (DIAL) is a partnership between various foundations and country aid organizations to streamline technology, unlock markets and accelerate the rate at which digitally enabled services can be deployed to achieve the Sustainable Development Goals (SDGs).
Digital Square is an organisation that brings partners together to accelerate health equity through the development, adoption, scale, and delivery of digital health innovations.
Dimagi is a social enterprise that builds and deploys Open Source tools to improve lives for under-served populations around the world.
CommCare is a mobile data collection platform that empowers frontline health workers to collect, manage, and act on their data.
FHIR (Fast Healthcare Interopability Resources) is a global health information exchange standard from the Health Level 7 community. Unlike other HL7 standards, FHIR is specifically designed to be easier to use and to support the exchange of data on multiple devices, such as cell phones.
Health Management Information Systems (HMIS) is a term used to describe various IT systems used collect, analyze, and report on health data.
Integrated Community Case Management (ICCM) is an integrated approach to diagnosing and treating malaria, pneumonia, and diarrhoea for children under 5 with limited access to formal healthcare facilities.
ICTWorks is an online publication targeting international development professionals using new technologies to support their communities.
Integrated Disease Surveillance and Response (IDSR) is a strategy for developing and implementing comprehensive public health surveillance and response systems in African countries. It was developed initially by the World Health Organization (WHO) and its partners.
Lean Impact is a book written by Ann Mei Chang, who draws on her experience both from USAID and Silicon Valley to sketch out an approach to increase the social impact of innovation work. Lean Impact is on Sean's recommended reading list.
mTrac is used by health facility workers across Uganda to submit weekly health surveillance data by sending messages using their own basic mobile phones. It is deployed nationally across Uganda, with over 4,000 health facilities and 62,000 health workers registered.
The Open Health Information Exchange (OpenHIE) is a community of practice, an open architecture, and a set of standards designed to facilitate the sharing of data across different tools in a health system.
The Principles for Digital Development are a set of guidelines designed to improve the success rate of digital development practitioners and funders.
Ready-to-Use Therapeutic Food (RUTF) is one example Sean cites of UNICEF's long history of innovation. UNICEF plays a key role in ensuring the widespread availability of RUTF – a sweet high-nutrition supplement that tastes similar to peanut butter – for the treatment of severe malnutrition for children around the world.
UNICEF's School-in-a-Box is another example Sean provides of UNICEF's innovation successes. In this case, School-in-a-Box allows UNICEF to provide essential education services very quickly during a humanitarian crisis.
World Health Organisation (WHO) is an agency of the United Nations responsible for international public health