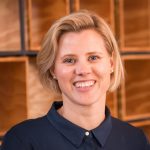 Pippa Yeats first built Turn.io to send reminders to moms about how to stay healthy. She never dreamt that she would be one of the first responders creating a lifeline to information in a country at war – where government websites and other official communication channels were taken down by cyberattacks. In today's interview we retrace the event of surrounding February 24th 2022, when Russia first invaded Ukraine and when a group of Turn.io software developers, based in South Africa and Ukraine, banded together with the State Emergency Services of Ukraine and Meta (formerly Facebook) to launch the Ukrainian crisis response hotline – in just three days.
A note from our sponsor: this episode is brought to you by idealist.org. Are you looking to hire dedicated and talented professionals? Idealist is the #1 job board for the social impact sector. Sign up to start posting jobs today! Go to idealist.org/aid to get a credit for one free 30-day job listing.
Links
In this blog, Pippa recalls the events surrounding February 24th, 2022
Chat for Impact is a community of changemakers united around the use of mobile messaging to improve lives around the world. This episode was recorded at the 2022 annual Chat For Impact summit in Cape Town, South Africa.
Turn.io is an impact-oriented technology company spun out of Gustav Praekelt's South African nonprofit Praekelt.org. It provides a SaaS (Software as a Service) platform to quickly build and deploy interactive messaging applications ("chatbots") for social impact.
WhatsApp is the most popular messaging platform in many countries in the world, including India and most of Africa. It is owned by Meta (formerly named 'Facebook').
Similar Episodes
If you enjoyed hearing from the Chat For Impact community, check out these similar episodes: