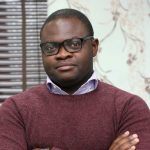 Femi Kuti is the CEO and co-Founder of Reliance Health – an HMO using tech to make quality healthcare delightful, affordable, and accessible in emerging markets. Earlier this year they raised $40M through their Series B financing. This makes it the largest raise of its kind in the history of African health tech.
Despite this success, Femi is a humble down-to-earth man. He opened up with us on the podcast last month about growing up in Ondo City, Nigeria, the child of a physician and a teacher. Even though he trained as a physician and was working as an investment banker on Wall Street, he couldn't resist the allure of Lagos, the emerging Silicon Valley of Nigeria. So he set off on his own to start a digital health venture building telemedicine technology.
The remarkable moment in this story is a fateful conversation Femi had with a partner during his time at YCombinator, the most successful startup accelerator in the world. The partner asked Femi whether digital health alone could achieve the mission Femi had set out to achieve. If not, what would it take? The answer: a LOT. It would take an integrated healthcare system, an insurance program, financing, licensing, a fleet of modern clinics, and a host of third-party clinical partners. But if you never try, you'll never succeed. So Femi pivoted Reliance Health from a pure technology player to a complete HMO solution and integrated healthcare provider.
If you're a founder, idealist, dreamer, or changemaker, listen to this episode to remind yourself of the importance of fulfilling your own mission – and the power of big goals even when those goals feel impossibly hard.
Similar Episodes
If you enjoyed Femi's story of launching a healthcare startup in Africa, listen to these similar episodes:
Excerpt
This is an automatically generated transcript from the full interview. Like humans, machines aren't perfect, so there may be some inaccurate or amusing transcription errors.
Femi: Around that time we were fortunate enough to get into Y Combinator, the accelerator based out of Silicon Valley. And I remember us having this conversation with our group Partner…
So basically at Y Combinator, you have one or two group partners who you have office hours with, once a week, and then you have group office hours with all the other startups in your group.
In YC, it's a two month program and then the last week of the program is Demo Day. And so if you think about this like an eight week program, the eighth week is demo day. You have seven weeks of actually working on your startup. Actually, in reality, it's about five weeks of working on the startup, two weeks of preparing for demo day and then Demo Day week.
By week six, which was when it was like two weeks of preparing for demo day starts, we're in this conversation with our NYC partner and he's asking these really philosophical, fundamental questions like, "Look. Guys. Is this really?"
Two weeks to demo day, we're supposed to be on a stage pitching our business to tons of Silicon Valley investors.
Rowena: Yikes!
Femi:. And he's asking,
"Guys. Is this really fulfilling the mission that you had set out to do?"
And I had to give an honest answer.
Well, we have all these other bits and pieces that isn't really… Hm, okay, so what does the business look like if it's fulfilling all of that? So well, we'd probably be a bit more like, you know, Kaiser Permanente, an integrated health care system where people could pay us a fixed fee and we sort of provide them with all of these things. But, you know, like for us to kind of do that, it'd be really expensive. We'd need to get a license. All this kind of like, yeah, just pitch that and I'm looking at this guys like,
Rowena: Oh my god.
Femi: Are you insane?
Rowena: My God.
Femi: How do I just…pitch an entire idea, two weeks to demo day?
Rowena: I'm getting heart palpitations.
Femi: Exactly. Two weeks to demo day. But it's like – and that's the great thing about why they give you advice – it shocks you. But a good chunk of the time they're not perfect, but a good chunk of the time like you knew it's right. And they can sort of like be on your charge, do the right thing. And so we're like, okay, look, let's just refine our pitch and just go pitch this thing. And so basically I'm at Demo Day pitching this thing that's like we basically had only worked on for like a week
Rowena: I cannot believe…
Femi: And it was still a concept.
Rowena: That's insane.
Femi: I had to find a way to like, make it land with investors and stuff. To be honest with you…
Rowena: And it did.
Femi: It didn't. No, it did not.
Rowena: Oh, it didn't?!
Femi: It absolutely did not land.
Rowena: Wow.
Femi: Not at all.
Rowena: I had this idea that Y Combinator was a stepping stone, where you did really well there, and then you get the next thing, and the next thing. Right?
Femi: To be fair, it is a stepping stone. I mean, it was a stepping stone for us and it continues to be. Like most things in life, it's never really a direct path. It's always a squiggly line that just moves all over the place and then just manages to get you to the destination that you need to get to.