Aid, Evolved: A Podcast about Technology, Poverty, and Health
This is a podcast about doing good, better. It is built around an idea that technology and innovation might help us fight poverty and live healthier lives in the future than we have in the past. I will be speaking to innovators, non-profits, social enterprises, and donors. From these conversations, we'll share their first-hand, authentic experience of the challenges and triumphs in our attempts to use new technologies to tackle poverty and disease. We hope, through these stories, to help guide others attempting to do this kind of work.
We'll talk through how innovations are born, how they grow, how they become mainstream and/or how they fade away. We'll hear what happens when these ideas are put into action in the most rural and under-served communities and geographies in the world. We'll go behind the scenes to see how decisions are made in organizations and governments about what technologies to pursue, and what to scale. And we'll talk to a variety of funders, from aid to venture capital, about how money flows to support such efforts.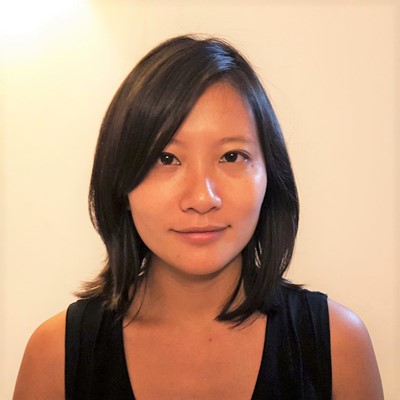 Hello! My name is Rowena and I'll be your host.
I've spent over a decade deploying technologies, building organizations, and conducting research in this space. I'm currently on secondment as the Global Head of Digital and Technology for an international nonprofit of 45 country offices. I've been a C-Suite executive of a health technology company active in 130 countries. I've worked in over 18 countries around the world, primarily in Sub-Saharan Africa and South Asia. I also provide independent advisory services on digital health to select organizations.
Through these conversations I'm seeking to develop a better understanding of the potential out there to pursue. While I'm at it, I hope I can share with you a few fun stories, epic failures, and creative paths to succeed that might inspire your work. Have an idea for the show? Let me know.
The views expressed on this website and in the podcast are my own. They do not reflect the position of any of the organizations I've currently or previously worked with.